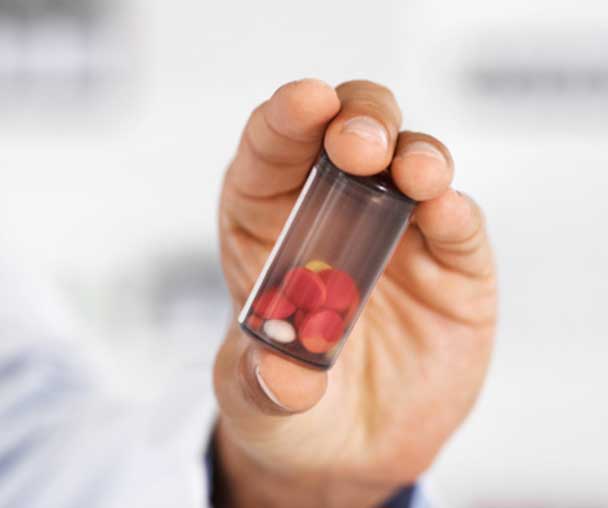 From both a safety and environmental standpoint, you must be careful with how you dispose of prescription medications, over-the-counter (OTC), vitamins and herbals remedies. That includes liquids, pills and capsules.
The don'ts
Never flush liquid or solid medication, even vitamins or herbal remedies, down the toilet or dump them in your sink. Sewage and water treatment plants are not equipped to deal with these substances. And they can harm people, pets, wildlife and the environment through the water system.
Do not throw unused pills or capsules — prescription or otherwise — into the garbage. These bottles, pills and capsules make their way to landfill sites, where they can contaminate the environment, air, wildlife and people.
The dos
Call your pharmacy. Most modern pharmacies subscribe to medical waste services and will be happy to take your medications in for safe disposal — generally, this service is provided at no cost for most items but check with your pharmacy first. This is especially important if you are throwing out expired prescription medication.
Prepare your meds for disposal. Black out your personal information on the label with a marker. Then, put your old medications in a tightly sealed plastic bag and take them to your pharmacy.
Call your municipality. Empty medication bottles can be recycled, but they must be thoroughly cleaned. If you're not bringing them into a pharmacy for disposal, call your municipality or local recycling facility to get instructions on what you should do with them.